Häfele Design Studio Bangkok
57 Soi Sukhumvit 64, Sukhumvit Rd., Phrakanong Tai,
Phrakanong, Bangkok 10260
Tel.: (02) 768-7171
Fax.: (02) 741-7272
e-mail: info@hafele.co.th

Showroom opening hours:
Monday to Friday: 8:00 A.M. - 05.15 P.M.
Saturday : 9:00 A.M. - 04:00 P.M.

GPS coordinates:
100° 36'26.35 E
13° 41'14.36 N
 
Thinking Ahead – Smart Thinking with Häfele - Digital Living in the Modern World

Häfele, the world market leader for architectural hardware, furniture, and sanitary fittings, home appliances, digital door lock, and LED lighting systems. Complete Building Solutions responding to modern lifestyles following the concept "Thinking Ahead" by presenting realistic solutions and room concepts for customer's inspiration visible at Häfele Design Studio Sukhumvit 64. 
Tour through the 360 degrees Häfele Design Studio Sukhumvit 64 (Tour by clicking an arrow below)
Structure at Häfele Design Studio Sukhumvit 64 1st floor
Starting the tour at the Luxury Hotel Room by adding smart solutions. The Häfele Connect App controls the light wirelessly via smartphone or tablet. The app connects to all BLE devices via Bluetooth automatically to control and monitor them.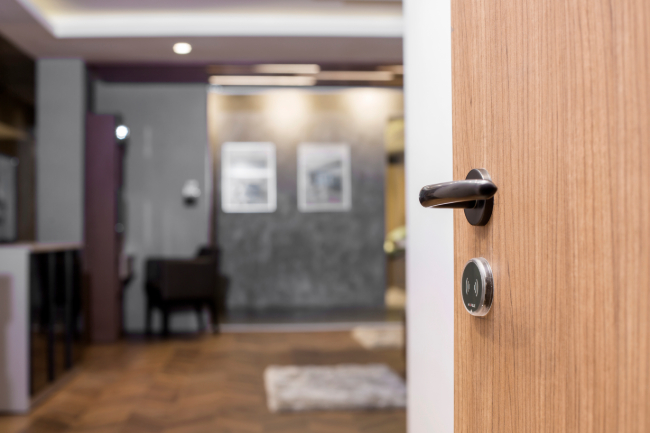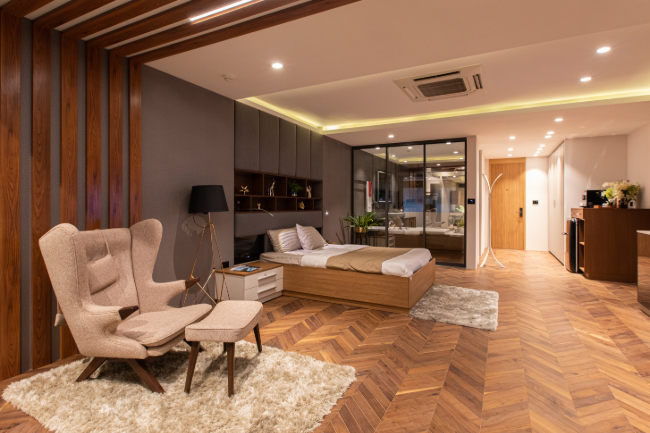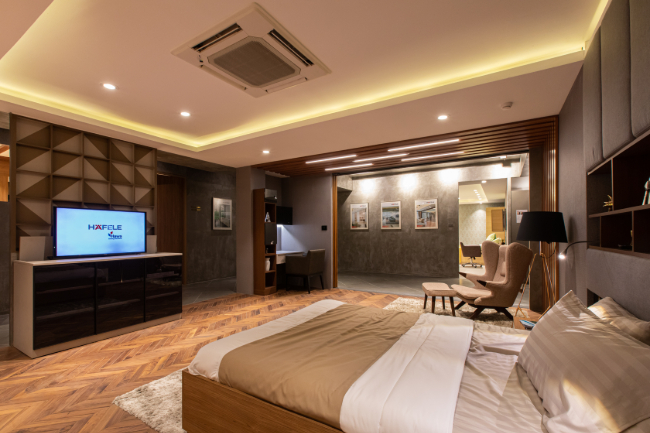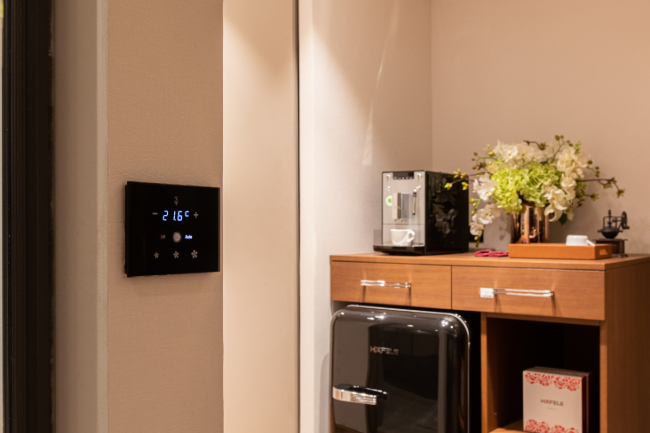 The Smart bathroom incorporates different control technologies such as a Smart toilet or a Smart Mirror with different functions for more convenience.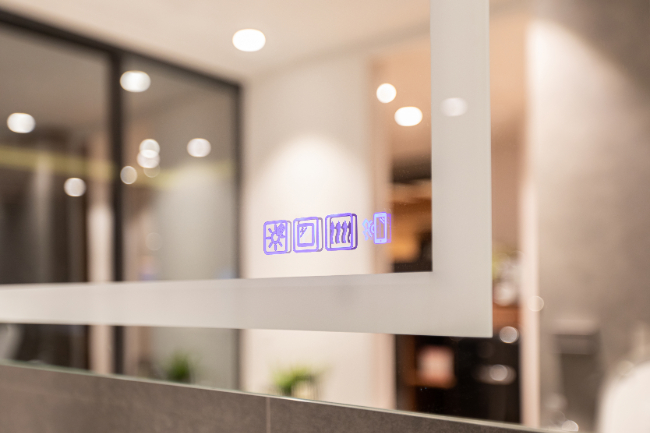 More comfort and functionality for an elder and handicapped at the Elder Care Room - A friendly design is combined with high functionality to use all space meaningful and make life more convenient and safe.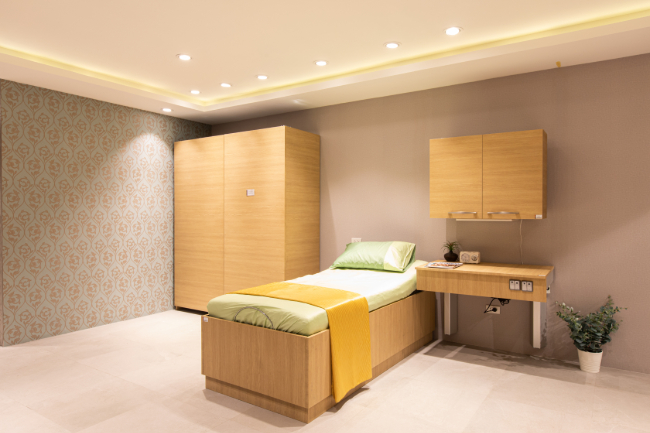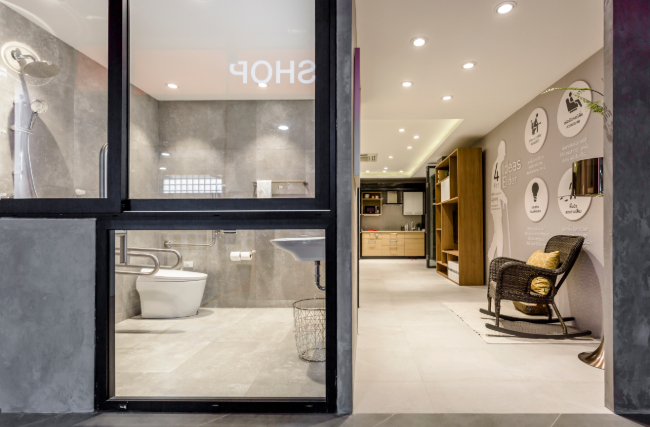 Smart Micro Apartment - Here we show solutions for small space at apartments or condominiums to meet the urban lifestyle on less square meters. The limited space is no longer a problem with practical and functional solutions, such as flappable bed cabinets, hide able tables, and desks, perfect wardrobe organization systems, and many other fittings which increasing the space significantly.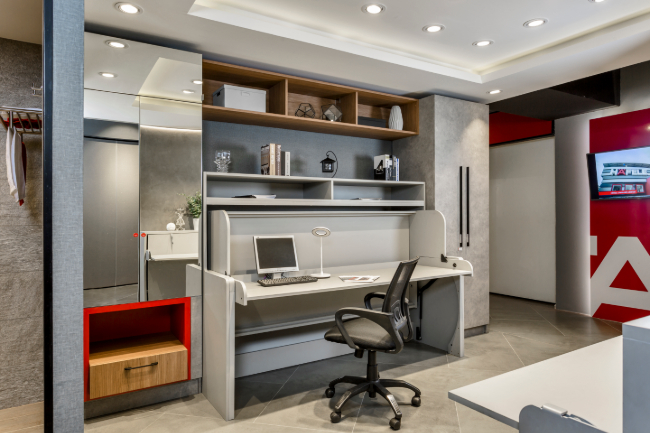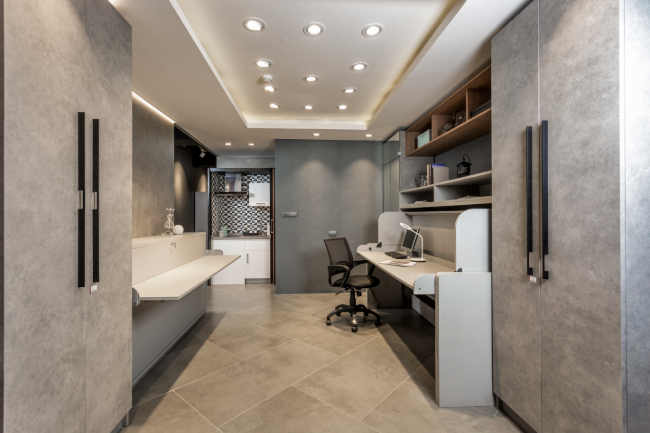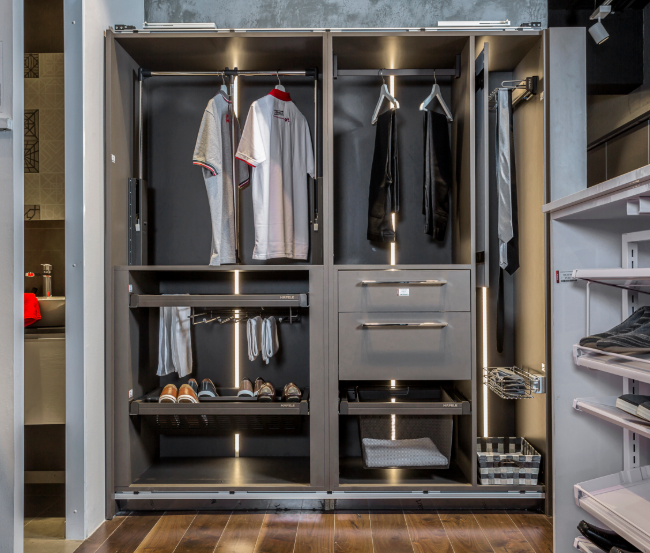 Smart Functional Kitchen – The kitchen is the heart of the home, here will be cooked, here meet the family, here you welcome friends and guests. The designed kitchen comes with more functionality and storage solutions. Starting by a kitchen countertop made from Caesar Stone - a high-quality quartz surface. The multipurpose Tandem pantry stores are all essentials by increasing the storage space and organizing the storage. As well as further cabinet storage solutions for the wall cabinets, to organize corner cabinets or use the smallest space beside or under the oven.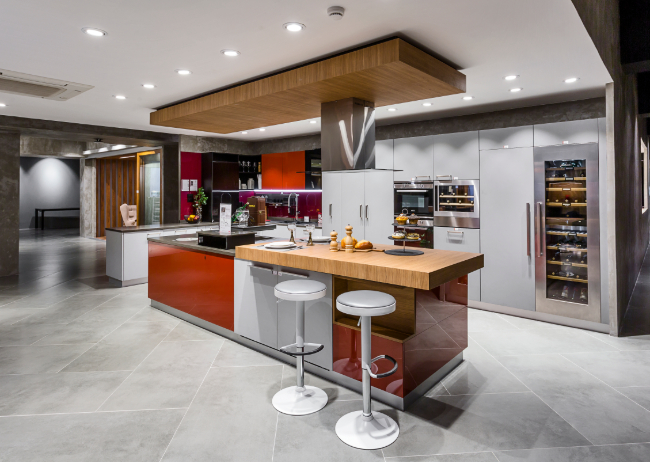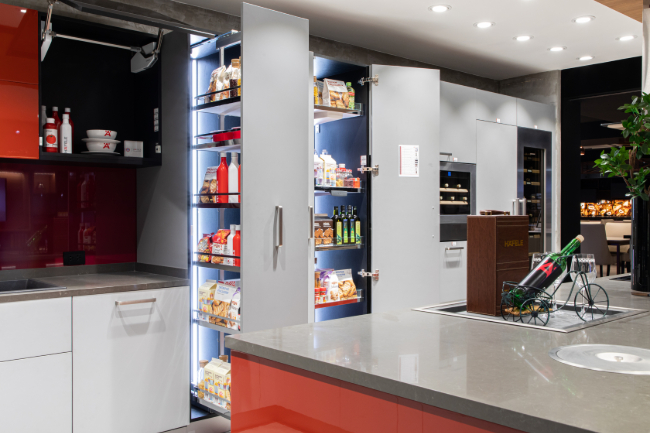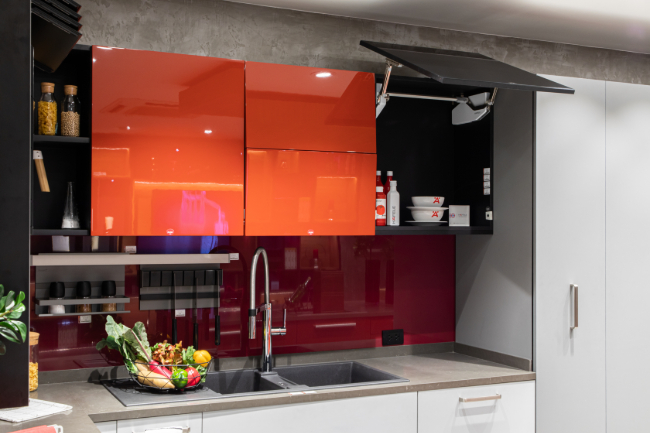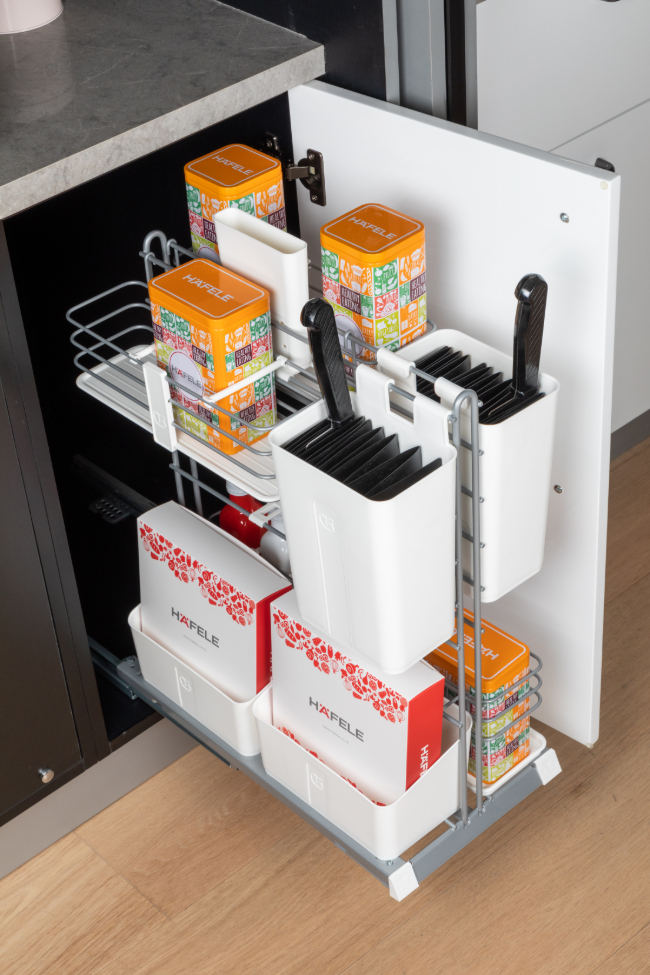 Hafele Design Studio Sukhumvit 64: 2nd Floor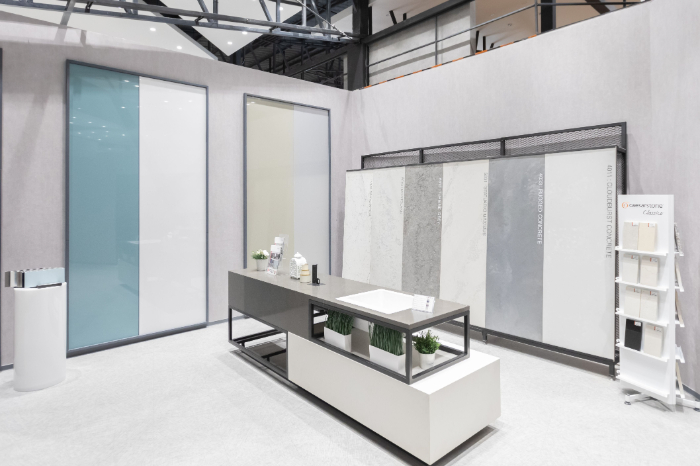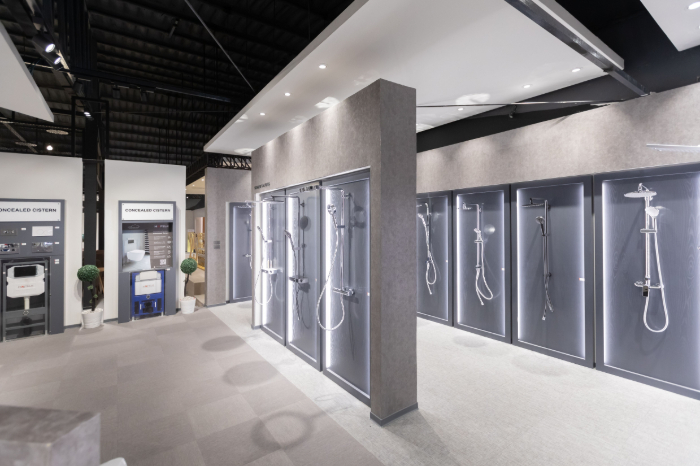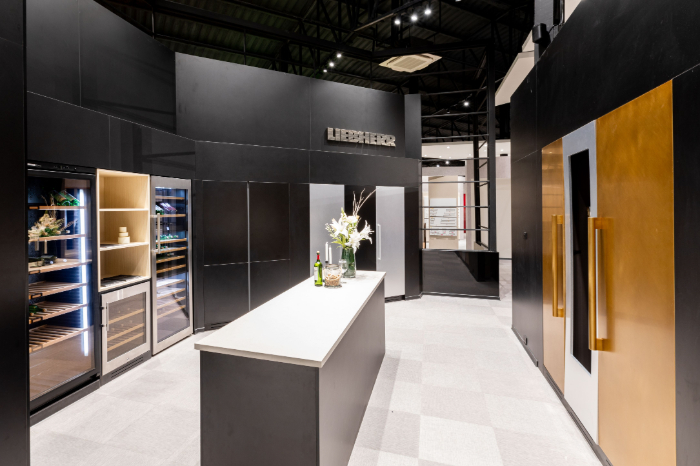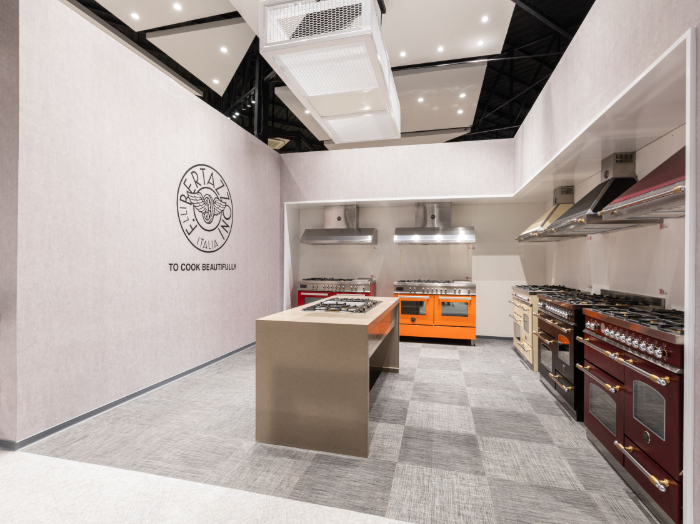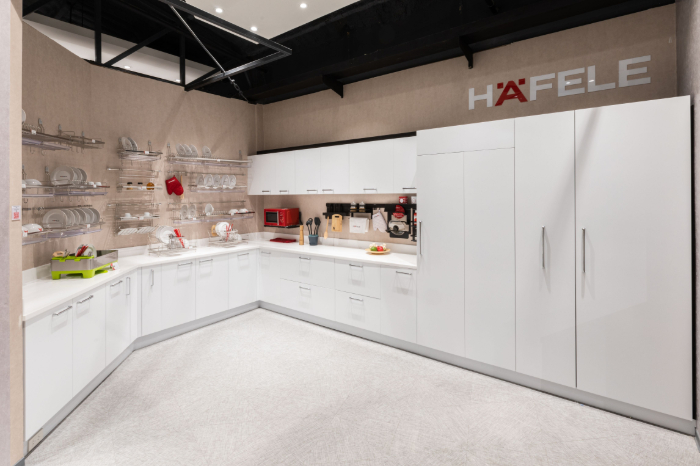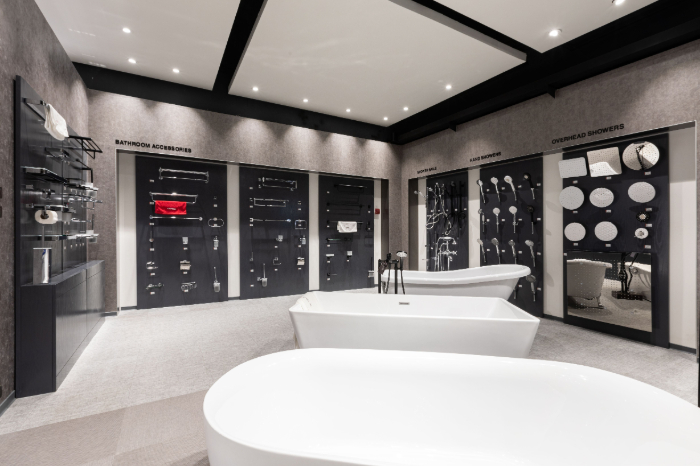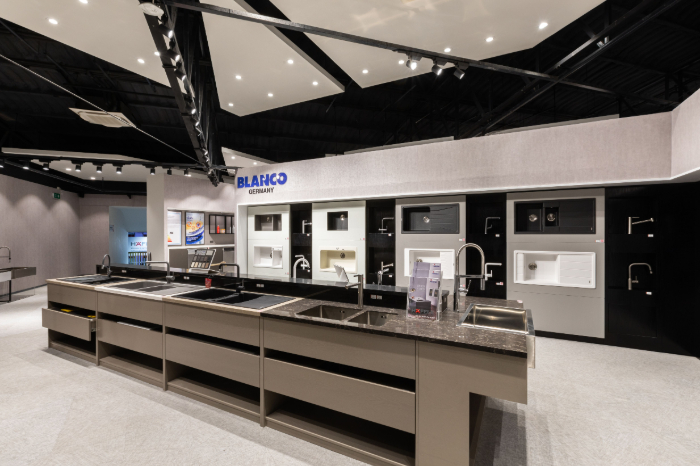 DIY Shop Sukhumvit 64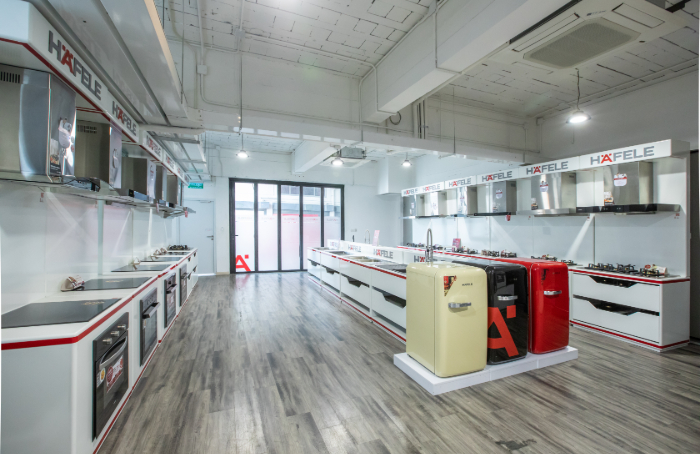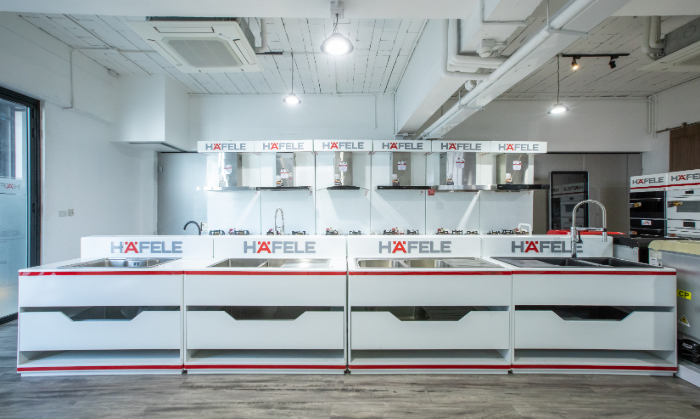 We also have much more innovation smart idea Conner for you to see and apply for your home, office to make it special for you!
Come & see " Hafele Complete Building Solutions " with your eye @ Hafele Design Studio Sukhumvit 64 !